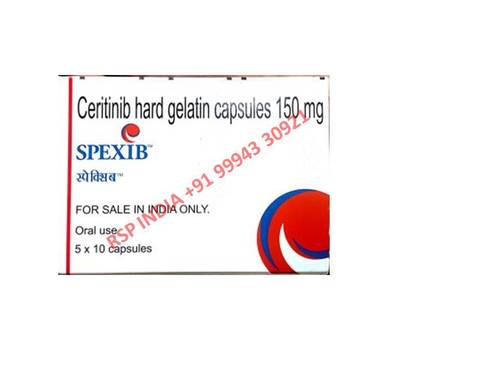 Spexib capsule must be taken at the same time every day, although one can take it with or without food. According to whatever dosage the doctor might find necessary you should only take your medicine keeping inclined with that. This will depend on patient to patient because of the disease for which you are being treated. Hence, you must only take the medicine according to what your doctor has advised. Also, keep in mind that you choose the right spexib capsules supplier to get your medicine from.
You must not take the medicine in the wrong way, or take too much of it as it can cause you extremely serious side-effects. Also, do not stop consuming the medicine until your doctor asks you to stop. As you might need several weeks or even months to feel or see the benefits.
Nausea, fatigue, diarrhoea and vomiting are some of the common side effects of having this medicine. Some of the severe side effects which may need your doctor's attention are itchy skin, chest discomfort or any pain, tiredness, skin yellowing, heartbeat changes etc. Before and after your treatment, your doctor might perform a few tests like a blood test for checking your blood sugar level and liver functions.
If you have any infections, allergies or any problem then make sure you inform your doctor about them. Before you take the medicine inform your doctor if you have any kidney problem, heart disease, liver problem or even if you are taking any other medicinal treatment for any allergy or infection.
There are many different medicines which can be affected or even affect this medicine whirl intake, therefore talk to your doctor before taking any medicine. Tell your doctor about all the other medicines which you might be making at the moment so that they can inform you if you should stop or whether you can consume both the medicines at the same time.
It is suggested that you don't take this medicine if you are pregnant or breastfeeding.

Some Common Side Effects Of The Spexib Capsules –
• Fatigue
• Diarrhoea
• Vomiting
• Nausea

Factors To Keep In Mind –
• You can take this medicine both with or even without food. But always have it at the same time of the day.
• You should use a reliable method of contraceptive for preventing pregnancy when you are on this medicine for about a month after you stop taking the medicine.
• Diarrhoea is a common side effect which might occur. Drink a lot of water or any type of fluid intake is a must. But if you see it's not stopping and you also find blood in your stools you should quickly consult your doctor.
• Inform your doctor if you start getting headaches, blood in your stools and urine, stomach pain or find any serious bleeding problem occurring.
• Keep regularly monitoring your blood pressure while you're on this medication. Go to your doctor if you see any symptoms of extremely high blood pressure which can lead to confusion, headache, vomiting, nausea or even problem with eyesight.
• Don't take this medicine if you are pregnant, breastfeeding, or even planning to conceive.

Most numbers of side effects caused by spexib capsules do not need any medical attention they eventually go away as your body naturally adjusts to the medicine. But if they don't go soon and persist for a long time then consult your doctor.
This entry was posted on February, 03, 2021 at 11 : 58 am and is filed under Anti Cancer Medicines. You can follow any responses to this entry through the RSS 2.0 feed. You can leave a response from your own site.