Introduction Of Anticancer Injections In India
Posted by Admin on November, 12, 2020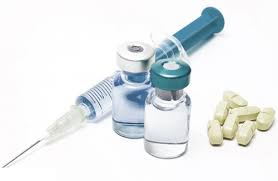 The immunization against ordinary viral and bacterial diseases has helped immensely in preventing millions of death. In recent times, there has been an introduction of anticancer injection suppliers in India which is a novel technique that has been developed for preventing cancer progression, spread and even formation in the first place.
In the last few years, there has been a handful of anticancer injection which have been approved and licensed for clinical use. These injections have been a great help for cancer patients.
This path of finding these injections was not easy, a lot of research and hard work was required for finding this cancer-preventing and treating measures. Anticancer injection suppliers in India now have effective injections that can help in preventing or even treating cancer.

Currently, there is many more anticancer injection which is in development. There is hope that in future these injections will be used for the prevention and treatment of cancer.
Currently, there are two types of anticancer injection available the therapeutic one and the preventive one.

There are mainly two types of anticancer injection –
If seen broadly then anticancer injection can be classified into two types, the preventive and the therapeutic. The therapeutic vaccine is used for treating patients who have cancer already and the preventive injection is used on people to prevent the occurrence of cancer in the future.

Therapeutic anticancer injection –
Every individual has a different kind of tumour than the other person. Each person has its differentiating antigens. Therefore, there is a need for more sophisticated anticancer injection for different people with different needs.

Luckily enough, the doctors now can easily identify targets on the patients' tumours which helps in distinguishing cancer cells from the other normal cells.
There are times when these targets are basic normal proteins which are produced at an abnormally high level by cancer cells. Besides the virus-derived proteins which are expressed by the virus-infected cancer cells also offer another promising source of markers which can be easily targeted through anticancer injection.

Preventive anticancer injection suppliers in India –
The viral infection is mainly responsible for the development of the different kinds of cancers and preventive anticancer injection plays an extremely important role to reduce the risk of cancers in the future.
For instance, head, neck and cervical cancer can be caused due to the HPV or the human papillomavirus, whereas if you talk about the liver cancer it can be caused by HBV or the hepatitis B virus.
There are several anticancer injection which are developed for preventing HPV and HBV infections, this it will also protect you against the formation of HPV and HBV cancers.

What can be the common side-effects of anticancer injection? –
Some of the common side effects of the anticancer injection are –
• Back pain
• Anorexia
• Chills
• Fever
• Fatigue
• Nausea
• Myalgia
• Joint pain
• Flu-like symptoms
• Neuralgia

These are all the common factors related to anticancer injection.
You will find various reputed anticancer injection suppliers in India from whom you can buy your therapeutic or preventive injections.
This entry was posted on November, 12, 2020 at 16 : 35 pm and is filed under Anti Cancer Injection. You can follow any responses to this entry through the RSS 2.0 feed. You can leave a response from your own site.